Marrying the clinical and the contemplative
Individualized Therapy and Coaching for Pain Relief and Well-being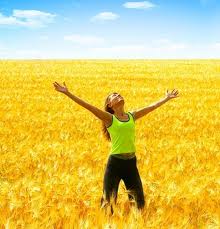 On the table: Original, unique synthesis of manual, movement and mind/body therapies. Think of it as where the worlds of massage therapy, physical therapy, yoga, somatic and mind/body therapy meet and purposefully interact. I incorporate many healing disciplines and manual therapies, including myofascial and trigger point release, Amma, orthopedic and medical massage, neuromuscular therapy/re-education and muscle energy techniques.
Comprehensive bodywork that works for your body
Imagine deep but gentle structural bodywork synchronized with guided breath-work and assisted therapeutic movement
Balancing the nervous system encourages more sustained positive responses
Retraining the brain-body connection gives you a cooperative system to work with, like family therapy for your body
Cutting edge physical therapies helps restore healthy range of motion and functioning
Off the table: Bodywork on the move
Authentic Movement BodyTherapy; an exciting new therapeutic model I've developed, incorporating Authentic Movement with clinical, somatic and bodywork practices for pain management, is a dynamic, multi-layered exploration into the treasure chest of stories your psyche and body can reveal
I also incorporate Structural Yoga Therapy in my work, blending physiotherapy in a solid foundation of yoga principles and practice, to bring you a deeper understanding of your personal healing process and a more dynamic self-care program.
We can adapt most methods on or off the table in movement or stillness, depending on how your body responds best. This is creative dynamic, in the moment bodywork based on age old disciplines, informed by scientific investigation.
In your daily life: What you do in between or after our sessions is critical to your progress. Together we can develop a program for self-care that might include:
Therapeutic exercise instruction
Healthy life style coaching and Diet
Structural Yoga Therapy, mind/body awareness training, other somatic practices
Self-massage and other self-care exploration
Biomechanics and neuromuscular re-training
Out of the area: We could possibly work remotely via Skype consultations if you live far away.
Retrain the brain and Get out of pain